Woodworking is definitely a fun and engaging hobby that DIYers tend to enjoy. After all, there is nothing more satisfying than creating something out of nothing. Best of all, woodworking is a hobby that can actually turn into a profession at some point. This article will cover a few DIY wood projects that can be done at home.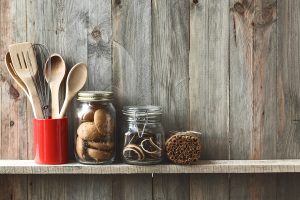 One of the easiest projects that can be done is the creation of a book shelf. All that is required is wood, a saw, nails and a measuring tape. A book shelf is essentially a rectangular box, without the front being closed off. Then, the shelves are planks of wood that are run from one end to the next. If desired, doors can be added to the book shelf so that it can be closed when not in use and can make a room look much neater.
Another great project that can be created is a beer opener. This is a fantastic addition to any man cave or bachelor pad. Guys love beer, that isn't a secret and sometimes, finding a beer opener can be challenging. In order to make a DIY beer opener, all that is needed is a few pieces of wood, nails and a beer opening attachment. Simply attach the beer opening piece to the top of a rectangular piece of wood and then create a small wooden container that is right under it. This not only a cool way to open beer bottles but it will also ensure that the caps are collected in one space and not thrown everywhere.
A hanging planter is a fun project to try. This is a great gift for the woman of the house or simply to give to friends and family as a gift. Hanging planters are fantastic ways to grow a small herb garden and can be hung inside the kitchen or even by the window. These planters can enable anyone to grow fresh herbs which is definitely desired when cooking.
A utensil organizer is another cool project to create that can be added to the kitchen. Instead of spending money to buy one that needs to be replaced regularly, simply create one that is sure to last many years. It is basically a rectangular box with sectioned off compartments to store utensils such as forks, spoons, knives, dish washing liquid, scrubbing brushes etc.
Lastly, the simplest wood project that can be created is an X coaster. Most people are always loosing coasters since they are so small and easy to displace. X coasters are basically made by fashioning two small pieces of wood into an X shape. Of course, both pieces of wood need to be properly shaped and levelled so that bottles and glasses stand comfortably on them.
In closing, these are just a few DIY wood projects that can be done at home. There are many other cool projects to try such as building a bed frame, wall shelves, wine coasters and much more.