Some people may see woodworking as an expensive hobby to get into because of the cost of the tools needed, but it doesn't have to be that way. As with most things, it's possible to find good deals on tools if they are used. Used woodworking tools can be obtained locally from garage sales and shops, or online from popular retailers and auction websites. If the following used tools can be found in good condition for a decent price, consider purchasing them.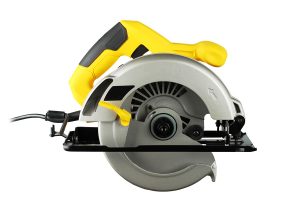 A circular saw walks the fine line of being useful for woodworking and carpentry. It's one of the most versatile tools that can be used for cutting wood, and has the convenience of being handheld. A straight edge clamped onto a circular saw will give it enough accuracy to match even a table saw, which is useful for cutting large sheets of material. Used circular saws can be found for a decent price, are usually in good condition, and a new blade will make them look as good as the day they were purchased.
While cordless drills are a common option for people who want to start woodworking, in many cases, the corded power drill will be the better option. These drills cost less than the portable versions, have more power, and aren't confined to relying on rechargeable batteries that will be drained after a few hours of usage. Keyless and keyed chuck options exist, along with different sizes for the chucks. In some cases sellers will throw in a set of drill bits with used drills, eliminating an extra cost.
Used band saws and jigsaws can come in handy for workers that want to cut curves in pieces of wood. Jigsaws are good beginner options, but for those who want a little bit more accuracy and the ability to cut into thicker pieces, the band saw is a better choice. Orbital action versions with cords for power are easy to hold and changeable blades. As long as the saws are still operational, used versions can cut like new with a freshly sharpened blade.
For sanding, palm sanders and random orbital sanders will make wood as smooth as possible. Palm sanders are the cheaper option of the two and and can use regular sandpaper cut into sections. The orbital sander uses disks and moves in a random motion to reduce sanding marks. While the disks offer a better smoothness, it is more inconvenient to find these specific disks over regular sandpaper. For most users, a used palm sander and sandpaper will work just as well for their woodworking projects.
A used compound miter saw is great for angled cutting, and it costs less than a table saw. A functioning used model with a new blade can cut some impressive joints from wood stocks, and users might even prefer to use it over the circular saw once they become accustomed to it. The blade of the saw can even be pivoted and tilted to make beveled cuts, all in one pass.
Keep an eye out for these used woodworking tools when a good deal comes along. With enough searching, multiple tools can be purchased for a fraction of the cost of one new tool.